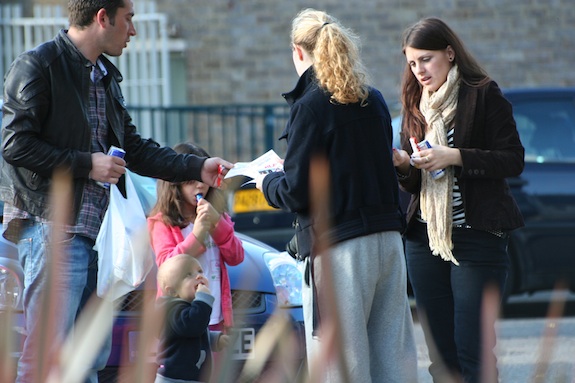 Every weekend the WVfor Christ teams are out on the streets singing and testifying to the glory of God. One of our major street witnessing outreaches is in the internationally known Petticot Lane Market in the City of London.
Every Sunday morning, since the early 1970's Wold Vision for Christ open air team has led an open air meeting in Petticoat Lane. 
Most of our open air meetings are conducted in street markets, in London, and outside. There has been a noticable change in these places. Market traders are experiencing difficulties in many areas, not least the high rents expected. 
Recently in Ridley Road Market, Dalston, East London we had an encounter with council 'Market Marshals' and shop traders (not the stall holders, at least not as far as we know!). After working and ministering in Ridley since the 1970's we considered their demands to 'move us on' quite unnecessary. The Gospel is a liberating message and when embraced totally it makes good citizens of people.
On further investigation we also note that the stall holders are under stress. As many as 4 generations have been trading in Ridley Market, which of course is their livihood, and now, due to council restrictions, high rent and costs they are finding it hard to keep trading.
Please pray for us, we want to continue with our Saturday & Sunday open air meetings in the market places, but we can see that we will be challenged. 
If you agree that there should be a Christian witness on the streets of London, and other cities, please email us and let us know. Or you can write in to the mailing address on this web site.