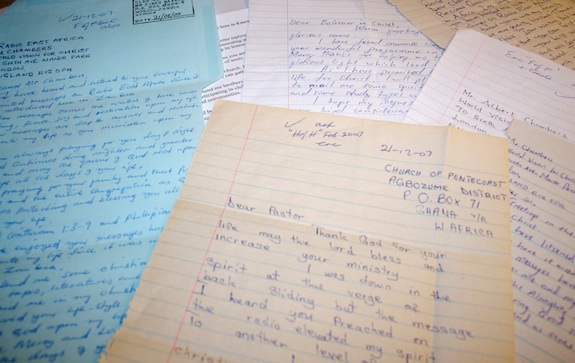 In the early days of World Vision for Christ, the Lord told Dr Chambers that his message would travel north, south, east and west, and that the ministry would reach all the continents of the world.
At the time this prophecy was given we couldn't envisage how this could be, as we were so small in numbers. However, as time passed, through Radio Broadcasts, we began to see something of its fulfilment.
In in mid 1980's we have beamed out into almost the entire continent of Africa. The listener response is tremendous! This is all due to the continual giving of God's good people.
Since 1998 the message of deliverance, as preached by Dr Chambers, started beaming out into Ireland, in fact our programme 'Foundations of Faith' can even be heard on the west coast of Scotland.