Our main website is being rebuilt – but our Easter services are listed below. 
We hope to see you at church!
Easter 2019
at World Vision for Christ
London Assembly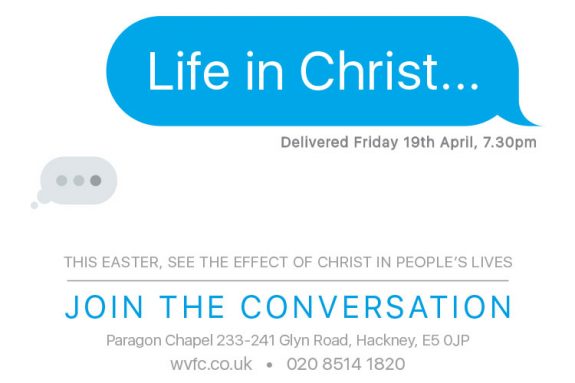 "Life in Christ – join the conversation"
• Friday 19th – Sunday 21st  April: 7.30pm
• Monday 22nd April: 5.30pm


Paragon Chapel
233-241 Glyn Road, Hackney, E5 0JP
Birmingham Assembly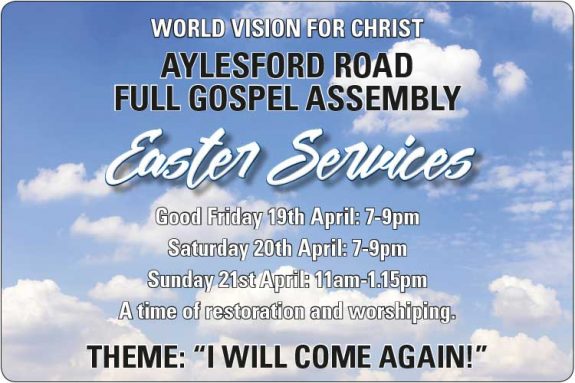 Theme: "I will come again!"
A time of restoration and worshiping.

• Good Friday 19th April: 7-9pm
• Saturday 20th April: 7-9pm
• Sunday 21st April: 11am-1.15pm
WVfC Full Gospel Assembly
101 Aylesford Road, Handsworth, B21 8DN