Dear Friends,
It's Easter, praise the Lord. As we see the change in temperature and the trees changing colour and beginning to bud, we can thank God for the faithfulness of His Word…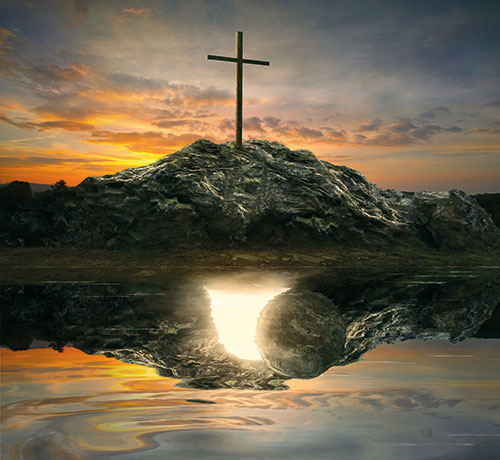 "While the earth remaineth, seedtime and harvest, and cold and heat, and summer and winter, and day and night shall not cease." Life is happening all around and Easter reminds us that life is available at any time, anywhere, by anyone who calls on Him.
The apostle Paul has reminded us in Corinthians that "For I delivered unto you first of all that which I also received, how that Christ died for our sins according to the scriptures; And that he was buried, and that he rose again the third day according to the scriptures." That is our declaration, The whole of the Easter story is "According to the Scriptures."
Nothing Jesus did contradicted "the Scripture". He came to fulfil all that had been written and promised by God from "before the foundations of the world." There is no reason for us to doubt God. He spoke the very universe into existence. All the intricate parts of this amazing world were spoken into being by the Creator. Surely with this knowledge we should "have faith in God."
Bro Chambers and all in World Vision for Christ pray you will have a very blessed Easter time. Hopefully you will be able to get to a church service. Pray that the Lord will do a great work in you and in those around you.
Our assembly in East London is holding a series of open-air street meetings over the Easter weekend. Also our Easter convention starts Easter Friday at 8pm. The details are here.
If you're able please join us. If not, and you have access to the Internet, then tune into our church services.
The Lord bless you. Keep praying for us and the Gospel outreaches of World Vision for Christ, and please be assured of our prayers on your behalf.
Sincerely,
Dawn Chambers