A few days ago I was in Ireland, visiting our radio station and making sure staff were fine. Here is a picture of one of our presenters, happily working at the controls in the studio.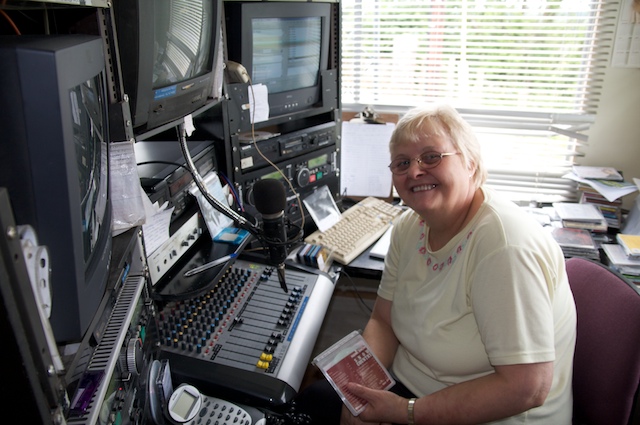 Renovation Work
Paragon Chapel, our assembly in Hackney, East London, is undergoing renovation work. We are insulating the walls, changing the electrics and re-decorating. It has been a united effort by members of our assembly and we look forward to the finished job.
Something very beautiful – when we took down the old plaster boards, we found this inscription: "This house of our Lord was erected by A. Ratcliffe & R. Penn for J. Laing & Sons June 1950"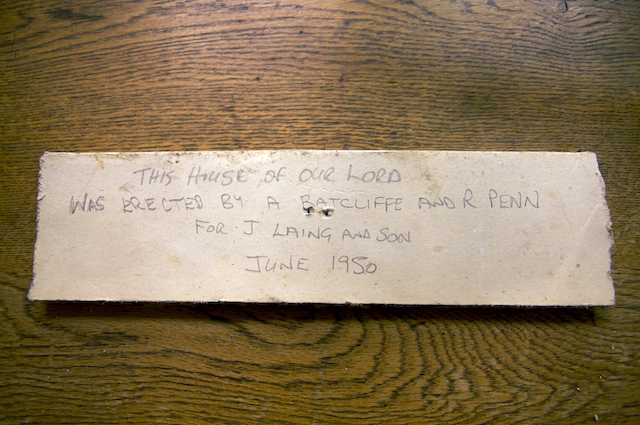 At the end of August (Saturday 23rd until Sunday 31st August) we will be holding soul-saving, life changing meetings in Paragon Chapel, London E5 0JP ending with a Baptismal Service. Maybe you will be able to join us. If you do want further information or directions how to get to Paragon Chapel you can contact us through email or phone.