Birmingham Assembly
It was a great joy to join with our Birmingham Assembly on Sunday 3rd August for a very special occassion!
It was an honor for Evangelist Albert Chambers to receive the first son of our Birmingham Pastor, Antony Amadikwa and his wife Sarah, and commit him, baby Emmanuel, to the Lord.
What a joyous occassion as Saints from different nations joined together to worship the Lord and to give thanks for this new life. Here are some photos for you to look at: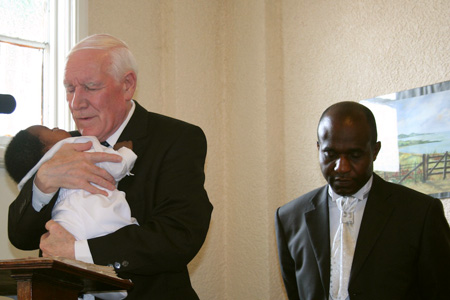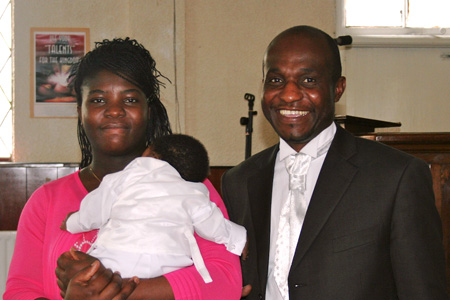 Other News
Refurbishment continues at a steady pace in Paragon Chapel, and we are looking forward to it being finished for our 'Life Saving Meetings'.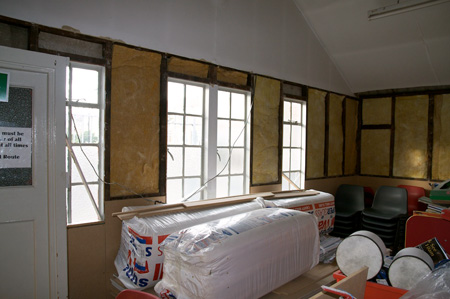 Another piece of good news
Albert Chambers-Olson (eldest daughter of Evangelist Chambers) will be travelling over from Denver, Colorado USA to join us for these meetings. It will be an exciting time and we start on Saturday 23rd August until Sunday 31st August ending with a Baptismal Service.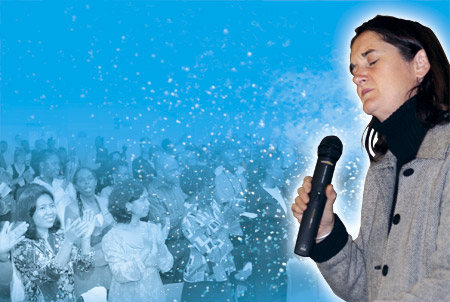 Join us (if you can) you will be blessed by the ministry of Alberta and built up in the most Holy Faith through the ministry of the Word by Evangelist Albert Chambers.
Travel details to Paragon Chapel on on this web site.