Hello Friends,
October flew by because of the busy program throughout; but as one friend put it "We'd rather wear out than rust out." There is no danger of the latter in the work and ministry of Dr. Chambers and World Vision for Christ.
The clocks have changed; British Summer Time is over, and the temperature outside has dropped considerably, to which we are rapidly adjusting. Half-term is past and little heads are buried in the books once more, under the ever watchful eye of the Learning Centre Supervisor, may our Paragon Christian Academy students grow up to be godly men and women to make a profound difference, for good, in whatever career they pursue. Will you pray for them to that end?
Most of our School Staff came up through the Academy themselves, and are now working out those principles imbibed in their PCA years, maintaining a professional approach to all subjects.
The 18th saw our Open-Air in the Square near Paragon Chapel and saw many of us attending to sing, preach the Gospel and share some of the history of our ministry with local people in Hackney.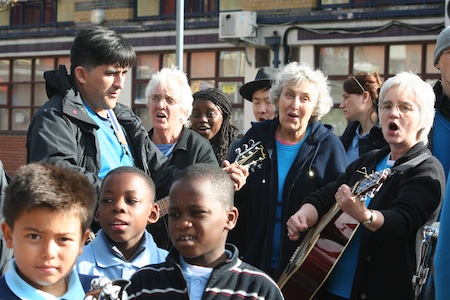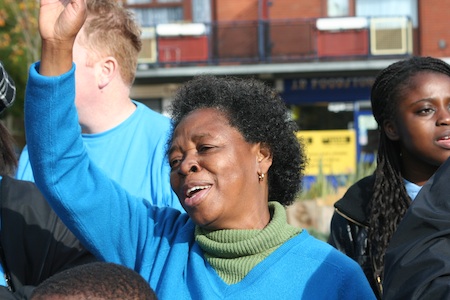 On the 25th of October we held our second Annual International Day. Foods, information and fun was brought representing a host of nations from across the globe. If you did get the chance to attend, please be sure to make it next year, you'll be fed, watered and have a great time.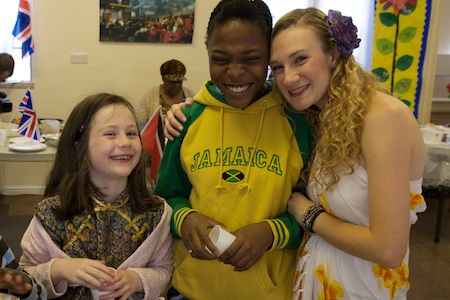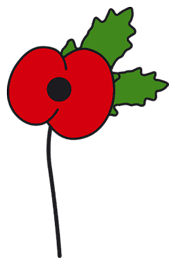 We have just experienced another Remembrance Sunday. Over thirty five years ago our beloved Sister, Irene Manning, conceived the idea of marking this day by printing our own poppy tracts for distribution at the Cenotaph Memorial Service. The design and content have barely changed over those thirty five years and it has always included that wonderful hymn; may the enclosed tract bless you too. Not one Memorial Service has been missed by our Team and millions of these tracts have been handed out over the years, right up until last Sunday! God is faithful and "some seed fell on good ground" – one day we shall learn of the 'Cenotaph' harvest.
On the Saturday preceding there is always 'The Lord Mayor's Show' and here again a Team from World Vision for Christ is present handing out thousands of poppy tracts to the spectators; always sowing in faith! 
Sunday 26th October was another very special day as Dr. Chambers and four of us travelled to our Birmingham Assembly in Aylesford Road for a farewell service for Sister Davis and husband, retiring to Jamaica in November. What a wonderful days fellowship we had; meeting folk saved in our 1972 Baker Street Tent Meetings and still going on with the Lord and catching up on much important news.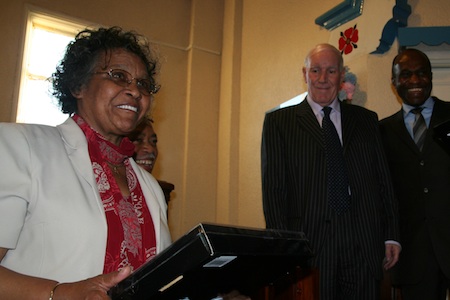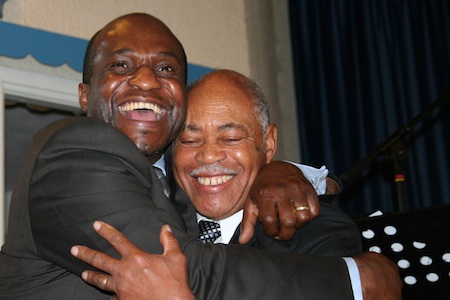 No doubt November and December will be just as full, we'll update with dates and venues of our upcoming events.