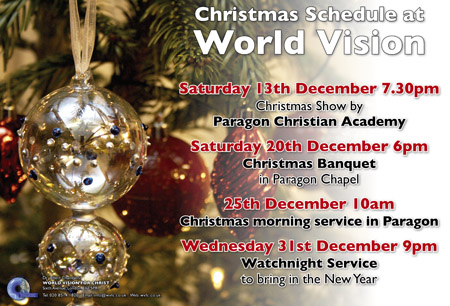 Lots of events at Paragon Chapel in this upcoming Christmas Season!
Saturday 13th December, 7.30pm – Paragon Christian Academy Perform their Christmas Performance
Saturday 20th December 6.30pm, our annual Christmas Banquet. Tickets are £3, please contact us for more details.
Christmas Morning 25th December 10am – annual Christmas morning service.
Wednesday 31st December 9pm – our annual Watchnight Service, come and greet the new year in with us!
Remember Paragon Chapel is located: 233-241 Glyn Road, Hackney E5 0JP