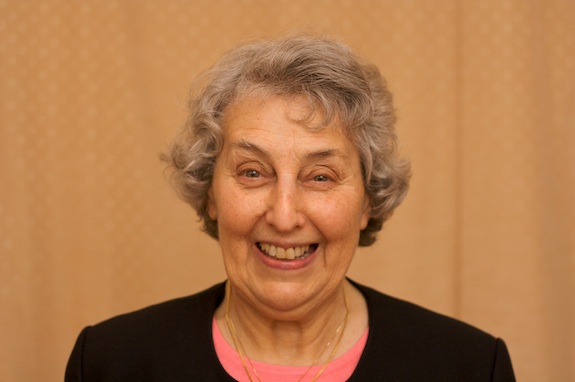 "Thou wilt show me the path of life: in thy presence is fullness of joy; at thy right hand there are pleasures for evermore." Psalm 16: 11 KJV
Dear Friends,
We trust it's not too late to wish you a very blessed New Year and a healthy one, although we have just entered February! Thank you for your letters and cards, following the December issue.
World Vision for Christ entered the year at the Annual Watch Night Service in Paragon Chapel and shortly after midnight we celebrated Communion and committed our lives afresh into His Hands and into His service. It was a special time. As Christians, this year we may have some unique opportunities to share God's Word, as folk become aware that this is the 400th Anniversary of the printing the King James Version of Bible in 1611. Although there had been part-translations into English by Wycliffe, in the main the common folk did no have access to a Bible and only heard it read in Latin. What a tremendous break through – it began to shape our nation on more godly lines, and certainly altered the course of our history.
As one who has been involved in children's work for over fifty years, I have never deviated from sharing the KJV Bible with children, (and many-a-time have been criticised by others for being old-fashioned and out of step with the times) However, just last weekend, at our Annual Sunday School Prize-giving, at least eleven children were awarded KJV Bibles for good attendance – and to my joy, one mother present asked if they were KJV. She was very glad to hear the affirmative. To me copies are like gold-dust, you may not find one in a state school from Lands End to John O Groats, and sadly you may not find one in a church either. Why should we deny our children access to the unadulterated word of God, especially as they are growing up in an increasingly hedonistic society, where "every man is a law unto himself."
On Saturday 29th January the Annual Meeting of Presenters and D.J.s of Radio Star Country was held in Mountain Lodge Church in N. Ireland and Bob and May Ford were our World Vision representatives. Brother Chambers broadcasts regularly, ministering the Word, and Bob has a regular Tuesday morning slot. We have received a good and very positive report from those who attended. The gospel is going out over the airwaves seven days a week from our transmitters, and reaches Ireland, Scotland and parts of the Isle of Man, though not to England – at present.
However, you can tune in: wvfc.co.uk/tv on this website and see and hear Brother Chambers' preaching, first hand. The good thing is that once captured on internet you can tune in any time. It's accessible when you come home from your own church service, or anytime during the week. Feedback thus far has been very good.
To maximise our ability to Keep in Touch, beside this monthly letter, we would like to send you emails, with up to the minute news; when you get this communication would you email me at [email protected] It is appreciated that not everyone has internet facility, but those of you who have let's keep in touch this way as well.
Before closing may I share some thoughts on the power of corporate (communal) prayer. The scriptures lay great emphasis on the importance of prayer and many of us have experienced the tremendous difference prayer has made in our own lives. We are exhorted to "pray without ceasing" to "pray for those in authority" to "pray for the saints and the household of faith" and right now we are thinking of the effectiveness of corporate prayer too.
For over forty years, we have held church prayer meetings every Tuesday evening and, as a result, we have grown closer in affection one for another. As one has put it; it does not mean that we pressure God to do something He doesn't want to do! Oh no! It is rather the essence of what the psalmist wrote – "Where the brethren dwell together in unity, there the Lord commanded the blessing." When folk in a prayer meeting are of one heart and one mind (for the glory of God) something is accomplished that otherwise would not be. May God receive all the glory for the many answers to prayer over those forty years and for the increasing number of folk that know we hold it still. Prayer requests come in from different parts of Britain and indeed of the world. Every request if precious to our prayer warriors and treated as such. They are placed in a private envelope and names are noted and the needs mentioned, where wise to do so. Everyone is created in the image of God and the salvation of their souls is of paramount importance to God.
We just want you to know that any prayer requests you may wish to send in, will be brought before the Throne of Grace week by week by people that love and serve the Lord with all their hearts.
They share a deep yearning for our nation to turn back to God in a time when Christianity is being sidelined, politically, socially, and even religiously, where compromise with worldly ways are encouraged. It is possible to see the world inside the church and Jesus knocking to come in. Brethren, may we be among those who are "sighing and crying for the abominations in our land." May God bless your church and prayer meeting too, and together may we pray fervently for a divine visitation in our time.
Take care, and keep well and warm, in spite of winter winds! Wishing you every blessing and looking forward to hearing from you soon.
Yours for the Master,
Sister Ann