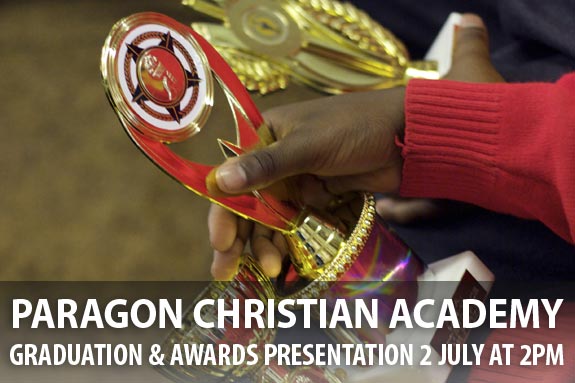 On Saturday 2nd July at 2pm, we will celebrate the graduation of this year's students from our Christian day-school, Paragon Christian Academy.
We are drawing near to the end of this academic year, and we take this opportunity to send our graduating older students to further education with our prayers and blessings.
There will also be an awards ceremony for the other student achievements throughout the year, including the graduation of younger students into their next academic stage classes.
Please join us at Paragon Chapel at 2pm to enjoy this great event!