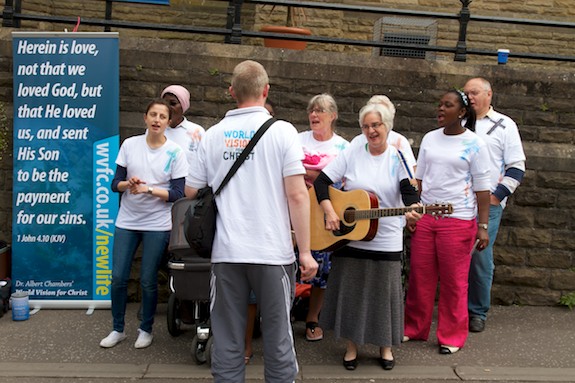 From 16th July until 28th July over 20 members of the World Vision for Christ assembly (most of whom are the regular Open-Air team) left England and travelled to Ireland. The purpose was to take church onto the street. This we did by selecting busy shopping areas and seaside resorts.
The first Open-Air witness was in Drogheda just north of Dublin. Further Open-Airs and tract distributions were held in:
Lisburn
Belfast
Omagh
Newcastle
Portadown
Cookstown
and back to Drogheda
The team were able to sing and testify live over Radio for approximately 20 minutes and opportunity was given in the Bible Pattern Church, Portadown, to take the "Open-Air" into the church. We were able to speak of this ministry of World Vision for Christ.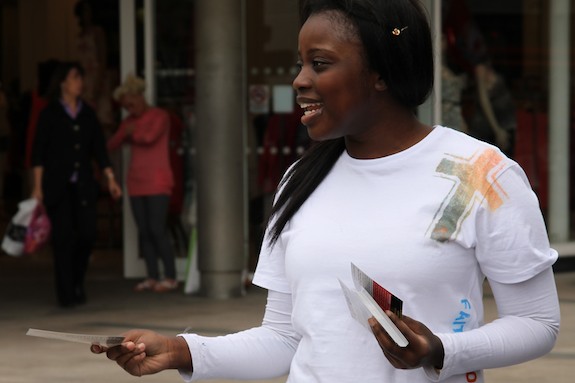 We thank God for almost 10,000 Gospel tracts distributed as well as New Testaments and children's tracts. We thank God for safe travelling (we clocked up 2,270 miles in the minibus.) We thank God for all those we were able to talk with, pray for and minister to and for the privilege of taking people's burdens to Him in prayer. We thank God for the nights of fellowship and ministry with the saints whilst in Ireland, and for all who have prayed and contributed in making our visit possible. And we thank Him for enabling us to print and purchase the literature that we brought with us.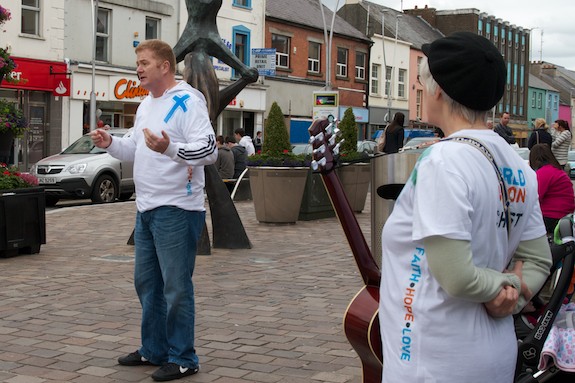 We feel that this was an effective witness as was proven by the amount of people that came to speak with us.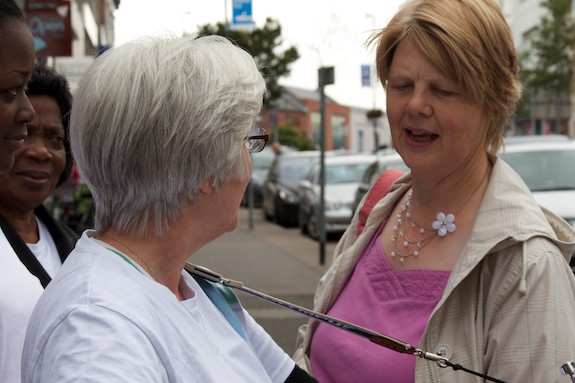 The end is not yet!